April 2023 Grocery Haul & Round-Up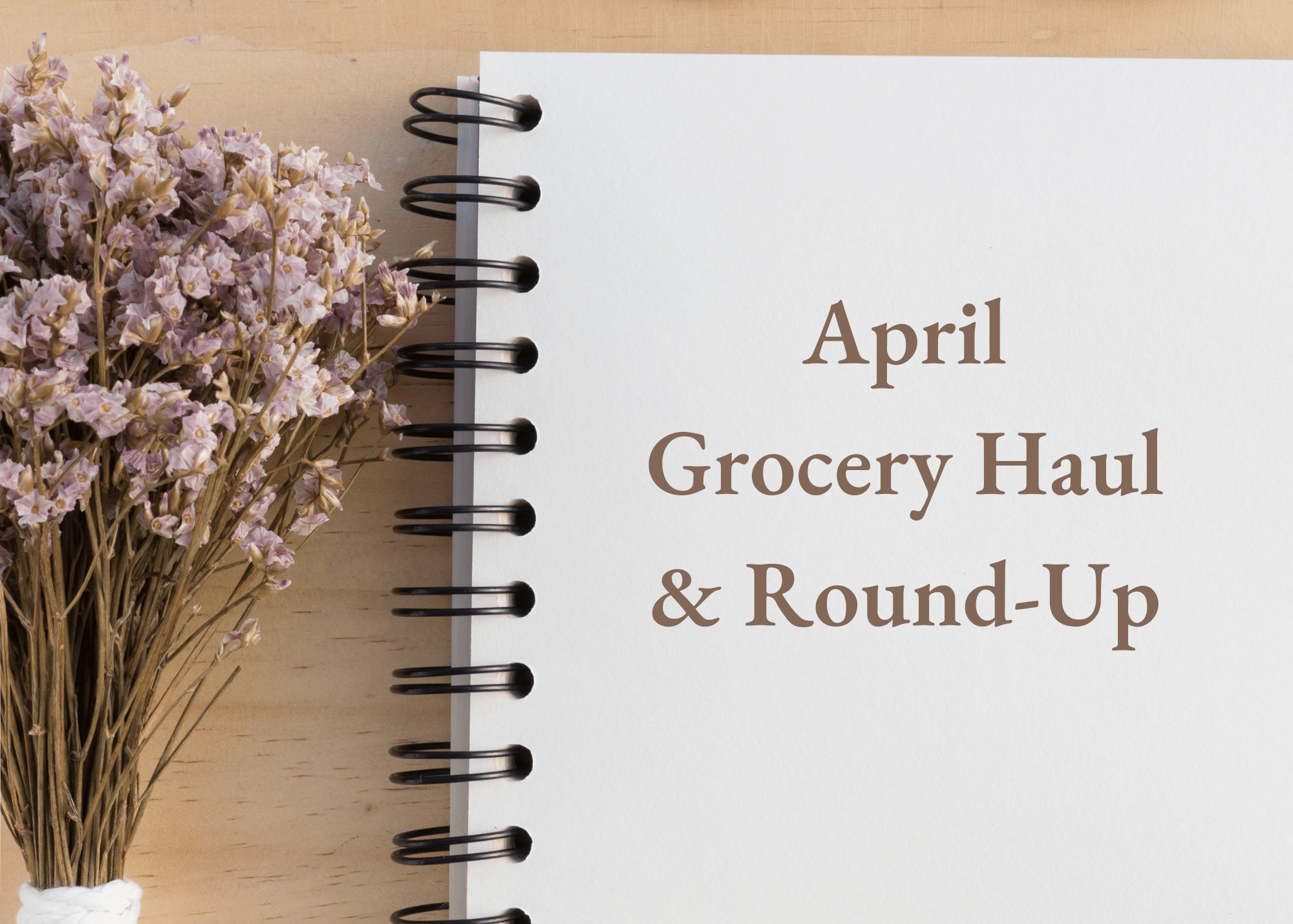 Grocery Haul
Dairy
Whole milk
Darigold fit milk
Peach Greek yogurt cups
Plain Greek yogurt cups
Protein
Grains
Old fashioned oats
Lower-sugar oatmeal packets
Produce
Broccoli
Bananas
Cucumber
White mushrooms
Pantry
Dried berries and golden raisins
FIT CRUNCH choc chip cookie dough baked bars
Pace chunky medium salsa
72% cocoa Swiss dark chocolate
90% cocoa Swiss dark chocolate
Medicine Cabinet
Nature's Bounty Hair, Skin, & Nails
Kid's Dramamine - cruise prep
Home
Laundry detergent
Dishwasher detergent
Journal - momma journal for each child
Sponges
Personal Care
Favorite Meals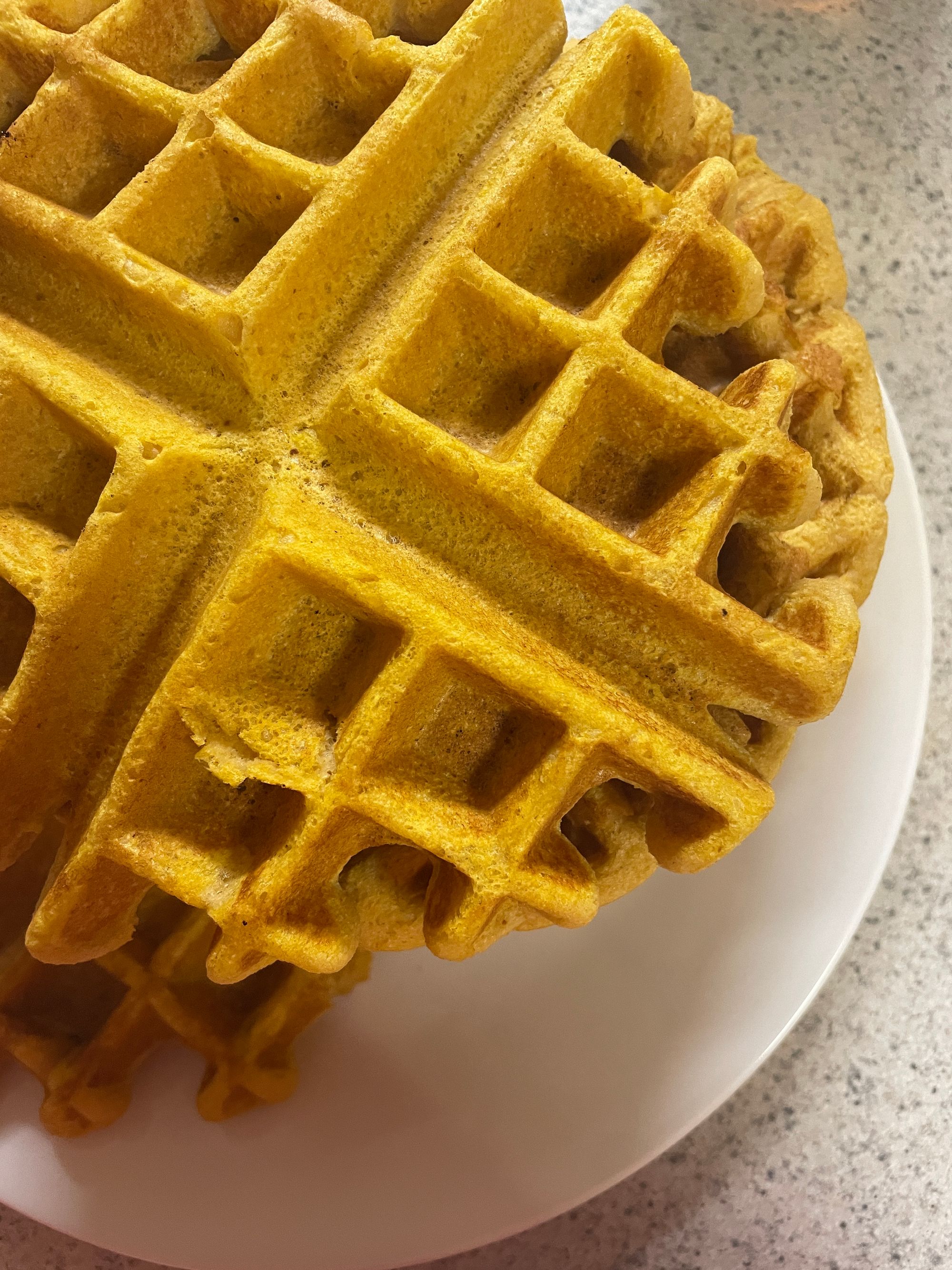 Kodiak Cakes pumpkin puree waffles - here's the recipe
Breakfast sandwiches - here's the recipe
Sourdough discard crust pizza - here's the recipe
Caprese salad - grape tomatoes, shredded mozzarella cheese, olive oil, pesto sauce, balsamic vinegar, and sourdough toast as a bonus.
Chicken salad - chicken chunks, red grapes, celery, apples, mayo, garlic salt seasoning, and pepper to taste.
Sam's Club Southwest salad
Elk taco meat - here's the street taco recipe
Smoked chicken - Kinder's Woodfired Garlic Seasoning, Alvi's Incredible Save The Day Seasoning, and extra virgin olive oil
Monthly Memories
In our journey of raising chickens, we've been diligently maintaining a clean and cozy brooder to ensure the young hens' well-being. It's rewarding to witness their growth and observe the vibrant colors of their developing feathers. As we eagerly prepare to transfer them to their new coop, we're delighted to have acquired some fresh farm eggs from our classified ad four-year-old hens. Here's to more poultry adventure! We've enjoyed hanging out with chicks in the backyard. I've found my daughter reading with one by her side.
During the month, I had the fun opportunity to go spring skiing with my dad and children. We love family adventures! Watching my two older children navigate the slopes with confidence and skill made my heart swell with happiness. The soft powder beneath our skis created an exhilarating experience on that bluebird day, with the clear blue skies overhead adding to the beauty of it all. One of the highlights of the trip was taking my three-year-old toddler skiing for one of the first times. Thanks to the lucky bums harness, we were able to introduce him to the joy of gliding down the slopes while ensuring his safety.
We stayed in a cozy condo with my parents, sister, and children, creating cherished memories and moments of togetherness. After a day on the slopes, we enjoyed the resort's local condo's pool and hot tub. Seeing the record-breaking snowpack reaching the top of the tall windows was an amazing sight, reminding us of the incredible winter we had experienced.
During the month, we had a delightful time with my older sister and her husband who came to visit from out of town. Our days were filled with fun as we immersed ourselves in book storytimes and had a blast dyeing Easter eggs together. They showered my children with love and attention and all were blessed with cherished time together.

The Easter holiday was special as our family came together to embrace the spirit of the season and celebrate my mother's birthday. It brought us delight to have our very own Easter chicks, adding an extra touch of magic to our festivities. As part of our family gatherings, I had the opportunity to prepare a spiritual lesson centered around the symbols of Easter, allowing us to reflect on the profound significance of Christ's life, His suffering in the Garden of Gethsemane, His crucifixion, and His glorious resurrection. It was a deeply moving experience that brought me closer to my faith and strengthened my connection with Christ.
In addition to the spiritual aspect, my husband and I also added some exciting elements to our children's outdoor playset, including a tree swing, rope ladder, and trapeze swing bar. These new additions provided endless hours of fun and activity, further enriching our Easter celebrations.
At our children's elementary school, we attended a family night that embodied the essence of community. It was a heartwarming experience to see the familiar faces of our children's school friends and their families, as well as the dedicated educators who play such a vital role in shaping their young minds. As parents, we understand the importance of supporting our children's education, and events like these serve as a reminder of how important it is to be actively involved in their learning and growth.
Shortly following the delightful family night at the school, I had the opportunity to accompany my daughter's class on a fun-filled trip to the local dinosaur park. It was an adventure-filled day as we explored the park alongside our small, but adorable group of classmates.
Alongside my curious toddler, we embarked on a fun field trip with our parent and children preschool group to the local nature center. For our little ones, these moments of outdoor exploration and discovery hold an extra level of novelty and fun.
We kicked off the warm weather season with a visit to our local amusement park, and it was pure fun watching my children experience the exhilaration of the rides. A highlight was sharing the roller coasters with my daughter, who has grown tall enough to take on the big, thrilling attractions.
After a day at the park, we decided to explore further a local large sportsman's shop. Inside, we were captivated by the impressive displays of taxidermied game animals and fish, showcasing the beauty and diversity of nature. It was a perfect ending to a memorable day of family fun and adventure.
As a mom, I've come to truly appreciate the importance of having mom friends in my life. That's why my friend and I make it a point to plan a church ladies' night every so often. We were able to have a fun ladies night this month at the local late-night burger and sandwich joint. It was a wonderful opportunity for us to gather with our fellow moms, chat, and enjoy a delicious dinner together.
We had the pleasure of watching HH participate in his school's production of Lion King Junior, where he took on the role of a blade of grass and sang with the kindergarten class choir. It was incredibly heartwarming to see all the children come together and showcase their talents on stage. After the performance, we had dessert in our backyard.
To wrap up the month, we took our horses to a family property and let them roam freely in the spring pasture for some much-needed grazing. It was a beautiful sight to watch these majestic creatures gallop up the mountain, exuding strength and grace. As the horses enjoyed their time on the mountain pasture, we took the opportunity to practice roping in our cabin barn, lovingly referred to as the "Cabarn." It was a perfect way to spend quality time with our beloved horses and create cherished family memories.