Postpartum Health and Fitness – Letter To A Friend
I recently had another mom reach out to me and ask:
"How do you motivate yourself to work out, eat healthily, and keep moving as a postpartum mom?"
My Response Was:
Finding time to work out as a mother is hard! It is difficult to sacrifice time that you guiltily feel should be spent taking care of your baby, and instead taking care of yourself. When we sign up to be mothers, we do give our lives away. However, raising children is worth the sacrifice. Nonetheless, it is important to take time for ourselves so we have the ability to give of ourselves to our children and husband. It is not selfish to take care of your own health.
Postpartum Fitness
Sometimes, I get into an all-or-nothing mentality with fitness. If I can't do a 1+ hour full-body workout, my efforts aren't good enough. However, shooting for 30 minutes of movement each day is a good starting point for me. Sometimes the movement might be mowing a lawn or weeding a garden. Typically, I do simple bodyweight workouts at home before my children wake up. High-intensity interval training is a great way to burn fat without spending hours upon hours working out in a day.
My husband's health insurance has a gym reimbursement program, so, I recently signed up at my local gym. I plan to go at 5 o'clock in the morning before my husband leaves to work. However, I am not nursing a baby anymore and have the extra energy to sacrifice some sleep. When I didn't get enough sleep when nursing my babies, my milk supply would drop.
Stroller Walks
Stroller walks are a great way to get moving that also includes your baby. Finding other moms in your church group and neighborhood to run/walk with is a great way to work out. My friend and I, first thing in the morning would go for a walk around our neighborhood with our little babies. It was fun to talk to her while exercising and giving our babies an enjoyable stroller ride.
You can keep an eye on classified ads for a discounted jogging stroller if you want to start running again. Finding a sport or type of exercise you really love is the key to sustainability.
Accountability Partners
Including your spouse in your fitness journey is so helpful. He can be a great accountability partner. I have learned that sometimes you just need to ask your husband to watch your baby while you go exercise. He wants you to be happy as a mom and if going on a quick run will make you happier and more able to take care of your baby, he should gladly help. Finding accountability partners is crucial in staying motivated and driven.
Nutrition
Bulk-cooking healthy foods and eating them throughout the week is the best way I have found to eat well. For a quick breakfast, I love oatmeal and smoothies. For quick nutritious lunches and dinners, steam some veggies, cook some whole grain and eat it with a side of lean meat.
I too am still learning how to stay happy and healthy as a postpartum mom. It's definitely been a journey. You can skim my website to read my articles for some tips and takeaways on healthy habits. You and your husband are doing an excellent job with your baby boy and hope we can catch up soon in the near future.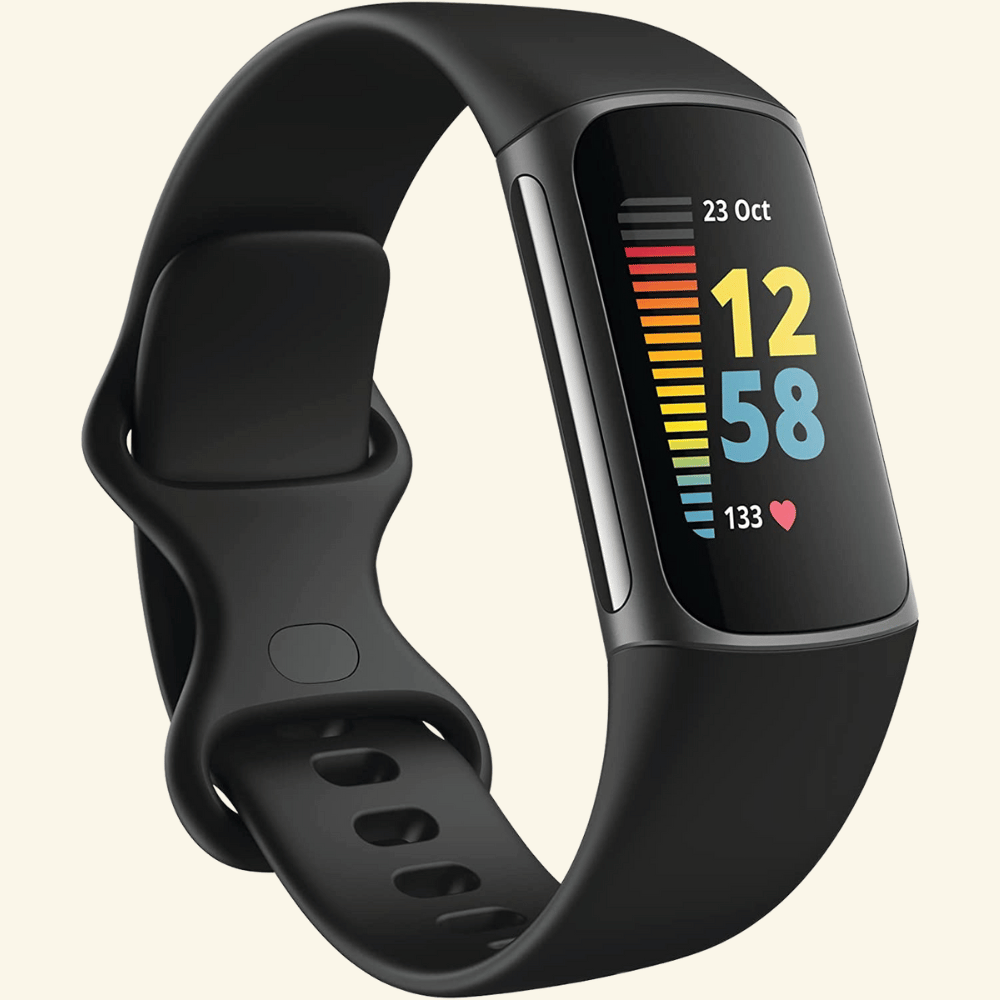 Favorite Fitness & Health Tracker
Check Price On Amazon