Pumpkin Oatmeal Chocolate Chip Cookies
These delicious and chewy pumpkin oatmeal chocolate chip cookies are wholesome and nutritious.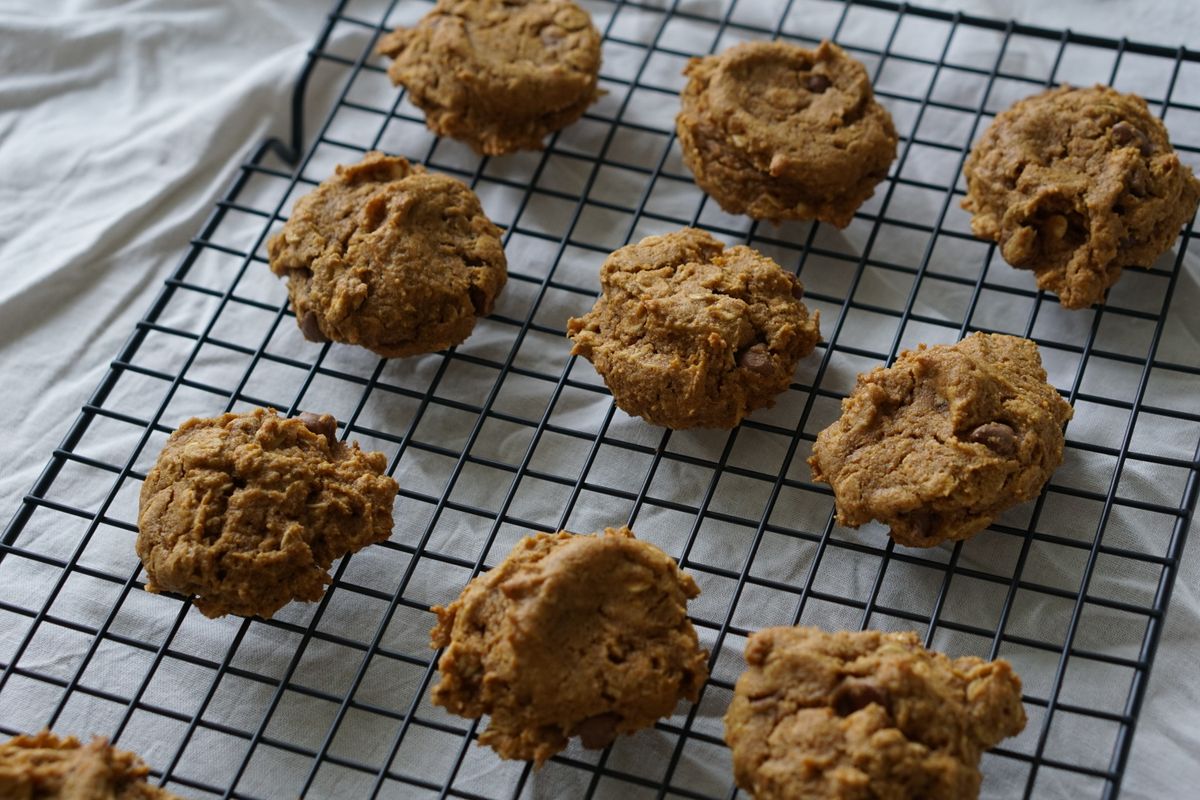 As we approach holiday festivities, I am sharing one of my favorite cookie recipes.  These pumpkin oatmeal chocolate chip cookies are nutritious, delicious, and wholesome! When I bring these little bits of goodness to parties, my friends and family rave about them. They are a feel-good after-eating kind of dessert. These cookies contain ingredients such as wheat flour, olive oil, ground flaxseed, cinnamon, oats, and pumpkin purée.
Ingredients
Wheat Flour – 1 cup
Old-Fashioned Oats – 3/4 cup
Ground Cinnamon – 1 teaspoon
Baking Soda – 1/2 teaspoon
Sea Salt – 1/2 teaspoon
Ground Nutmeg – pinch
Canned Pumpkin Purée – 3/4 cup
Sugar – 1 cup
Olive Oil – 1/4 cup
Ground Flaxseed – 1/2 tablespoon
Pure Vanilla Extract – 1 teaspoon
Milk Chocolate Chips – 1/4 cup
Instructions
Preheat oven to 350 degrees F.
Stir together dry ingredients (wheat flour, oats, cinnamon, baking soda, salt, and nutmeg) in a mixing bowl.
Mix together in a separate bowl the wet ingredients (pumpkin, sugar, olive oil, flaxseed, and vanilla extract).
Combine and mix dry and wet ingredients.
Stir in the milk chocolate chips in the dough.
Drop rounded tablespoons on a greased cookie sheet. Press cookie dough down into a cookie shape with a utensil. Space the dough about 1 inch apart.
Bake for 15-16 minutes.
Take the cookie sheet out of the oven and move the cookies to a wire rack to cool.
Consume and enjoy! Makes approximately 24 cookies.