White Chicken Chili
White chicken chili is nutritious, flavorful, and easy to make! It will surely become one of your family's favorite meals, as it has become mine!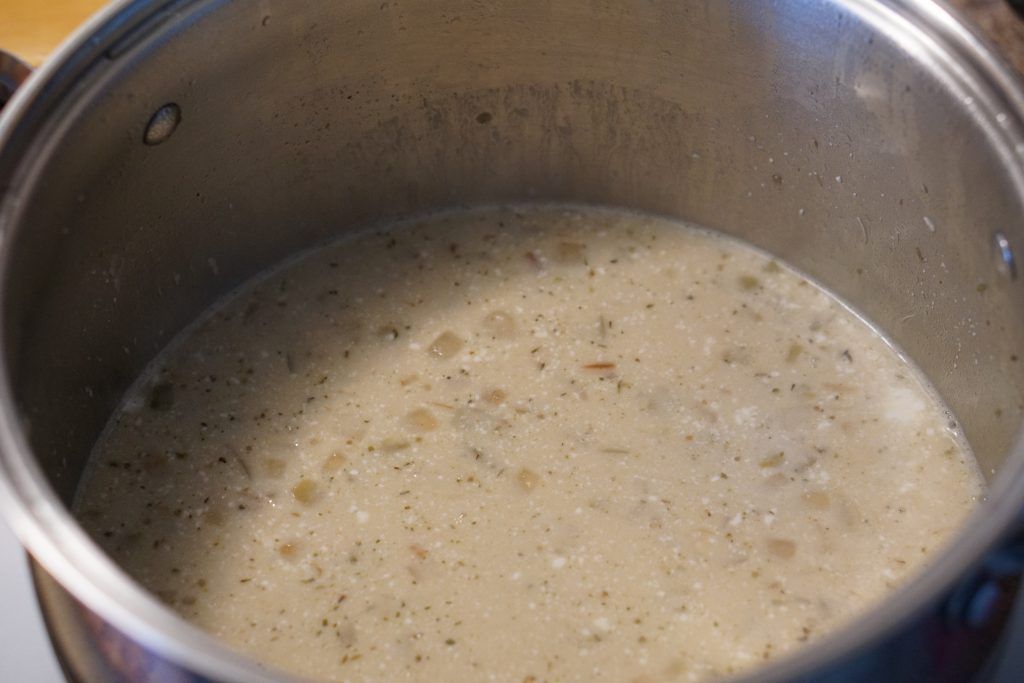 Family and Food
I attribute my love of creating delicious and wholesome meals to my mother Elizabeth and Grandma Melva. A lot of my favorite recipes are ones that have been passed down through my ancestry. Some of my sweetest childhood memories were created in their kitchens as I was surrounded by loving family members making and eating homemade food. The importance of family meals is underestimated. Family ties are strengthened when we sit down and eat as a family. Now that I am a wife and mother, I love sitting down to eat with my handsome husband and two beautiful children. It's a time when we can laugh, visit and talk about how our day is going while being nourished with wholesome food.
This white chicken chili recipe is from my mother. I make it at least once a month if not more! I love this recipe because it is easy to make, flavorful, and serves a large number of people. When I make it for other people, they always ask me for the recipe! So here it is!
Ingredients
2 tbsp salted butter
1 chopped yellow onion
½ tsp garlic minced (I use bottled minced garlic)
(2 cups chicken broth) OR (2 cups water with 2 TBSP chicken bouillon OR 2 chicken bouillon cubes)
1 pinch cayenne red pepper
½ tsp cumin
½ tsp oregano
¾ tsp salt
1 pinch of pepper
4 oz. can of diced green chilis
3 cans of great northern white beans
15 oz can of chicken OR rotisserie chicken OR freshly cooked chicken
8 oz of sour cream (I haven't tried it yet, but a lot of people substitute plain greek yogurt for sour cream. I bet it would work well).
Instructions
Gather all ingredients. Chop the onion.
In a large soup pot, saute the chopped onion and minced garlic in butter. Tip: While the onions are sauteing, I put all the spices together in a little bowl so I can put them into the pot all at once. Also, open up the cans so they are ready to pour into the pot.
Once the onions are soft, add the broth from the can of chicken and the 2 cups of broth (or two cups of water).
Add the spices to the pot (cayenne red pepper, cumin, oregano, salt, pepper, and chicken bouillon – if you didn't use broth). Add the can of chilis, great northern white beans, and chicken.
Simmer for 10 minutes.
Before serving, add the sour cream.
Serve with chips or bread.