Zucchini Egg Waffle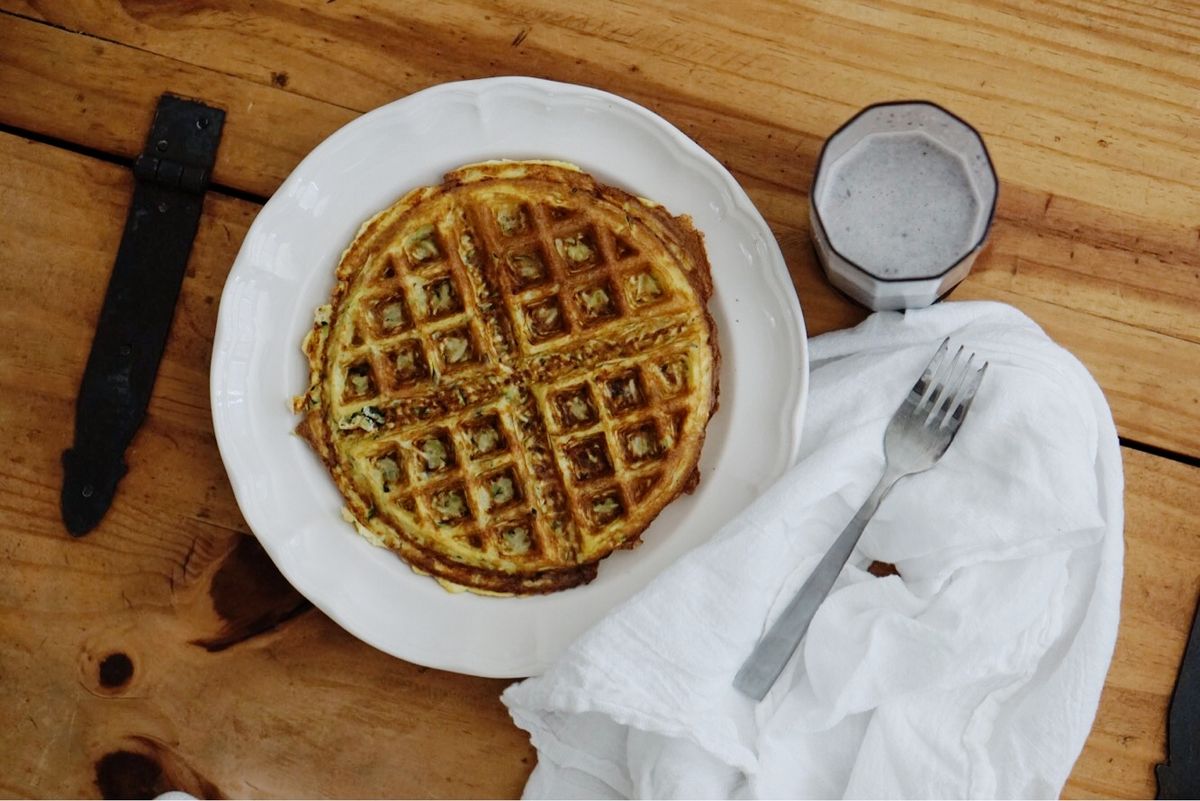 Happy Monday! I can tell it is going to be a great week! As the end of summer is approaching, my garden is producing some tasty fruits and vegetables. So far, we have harvested a couple of raspberries, cherry tomatoes, and zucchini squashes. At the bottom of this post, you can check out my garden!
I am excited about the beginning of the month of August tomorrow. With every new month, I love to check my progression toward my goals and recommit myself to them. One of my goals is to eat more wholesome foods, including vegetables. Out of all the meals of the day, I tend to not eat as many vegetables during breakfast. So, I want to find ways to incorporate vegetables into my morning meal. With zucchini coming out of our garden,  I was wanting to incorporate them into my breakfast.
Ingredients:
Olive oil spray
2 eggs (OR 1 egg + two egg whites)
1 cup shredded zucchini
Instructions:
Rinse and clean the zucchini. Shred enough zucchini to fill 1 cup (I use a salad shooter to shred the zucchini). Turn on the waffle iron to preheat.
Break and whip eggs in a mixing bowl. Add shredded zucchini to the mixing bowl and mix with eggs.
Coat the hot waffle iron with olive oil spray.
Pour the mixture into the waffle iron.
Cook! (Don't open until the iron beeps that it is done!)
Add toppings of your choice such as cheese, salsa, ketchup, tomatoes, etc).
Enjoy!